Velcro One Wrap Straps Are Reusable Cable Ties
Here's How The Work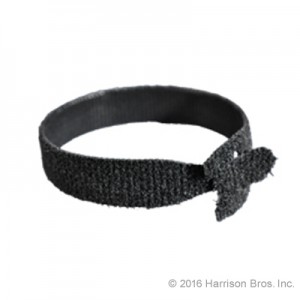 Wrap One Wrap Strap around your cable and pass the end through the die cut tab.
Tighten the One Wrap Strap around the cable by pulling the end through the tab and snugging it up.
Wrap the remaining part of the strap around your coiled cable.
Press the end of the strap down to hold it tight.
BuyWireTies.com is your source for cable management products from Bay State Cable Ties, Velcro, Pro Tapes & Specialties and more.
Your satisfaction is always guaranteed.
Harrison Bros. Inc.
GoodBuyGuys.com
Voice 877-863-6150
Fax     800-327-6651
sales@harrisonbros.com